Art is a central focus of the areas surrounding the Monon Trail.
North Edition:  Carmel's Arts & Design District.  A revived downtown features shops, galleries, restaurants, apartments, studios, condos and bungalow living all within walking distance of the Indiana Design Center and Carmel City Hall.
Midtown Edition:  Indianapolis Arts Center.  A Michael Graves design located at the Northside of Broadripple Village along the banks of the White River.  Access is available at the 67th Trailhead.
Downtown Edition:  Officially the Monon Trail ends at 10th Street and the Indianapolis Cultural Trail takes over.  Greeting visitors and acting as a connector to the heart of the city is Massachusetts Avenue or better know as Mass Ave.  This area spanning Pennsylvania Street to the South, and 10th Street to the North really makes the transition point from Monon Trail to Indianapolis Cultural Trail on the East of Indianapolis.  Mass Ave is filled with shops, galleries, theatres, restaurants, coffee shops, apartments, condos, and is host to numerous festivals and gatherings.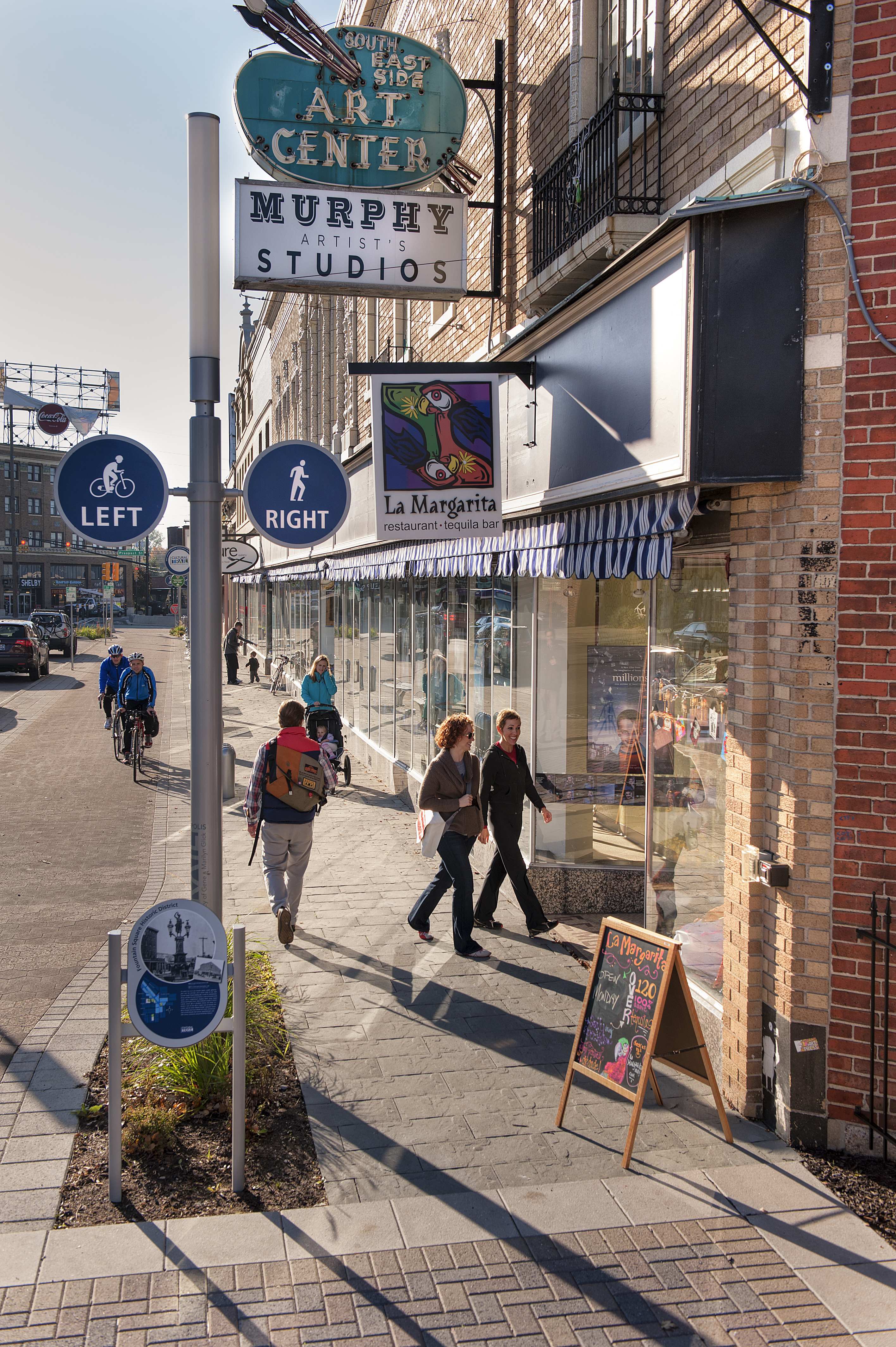 South Edition:  Booming is the Indianapolis Southside.  Indianapolis Cultural Trail carries the bulk of traffic south of 10th Street.  Serving up the areas South of Downtown including Fletcher Place and Fountain Square.  Fountain Square has been host to Art & Music for decades, and has become a mecca for new local and independent offerings.
Also See: Indianapolis Cultural Trail for more detailed ICT trail information.